Manufacturer of high performance, high efficiency
loudspeakers designed for use with low powered SET
amplifiers, Sonist models also work well with push-pull
tube amplifiers and solid state amplifiers up to 200wpc.
---
Be sure to check out our demo and used products section
for great opportunities to get gently worn Sonist Audio gear at amazing prices!

---
July 2015

Concerto 4 review ~ by Steve Hoffman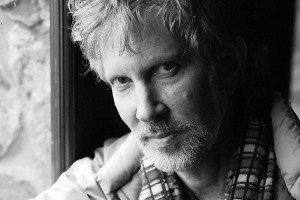 The legendary Steve Hoffman, master engineer who's worked for MCA, Dunhill and other labels, recently borrowed a pair of Concerto 4s to have fun with and write a review on. Steve has been in the music industry for over 40 years, and has worked with the recordings of Buddy Holly, Bill Hailey, and John Coltrane to name a few. Here's a few snippets from his review:

"Great sound! Lifelike, sensitive, punchy when needed, natural, dynamic, realistic, Chameleon-like (a good thing). Whatever I played on the system sounded like it was supposed to (I know how it should sound very well) but it had even more. It had that holographic 3-D sound that comes from a pure single-ended low powered directly-heated triode amplifier, being faithfully reproduced by a speaker designed to do just that."

"The soundstage was tremendous. I felt I could reach out and touch the performers. A speaker that works with my Audio Note Jinro, WAVAC EC300b and Woo Audio low powered amps. A dream come true. I am impressed and happy. If YOU have a low powered single-ended amp and have been stuck with "horny" sounding speakers, try the CONCERTO 4. You will be quite impressed as to what it can do. Trust Steve."

For the full report plus pictures, click the link below
Concerto 4 review ~ July 2015
Steve Hoffman


---
NEW! Enjoy the Music.TV interviews Jonny Wilson
Click Here to Watch!
Click HERE for the LATEST NEWS from
SONIST AUDIO (Good stuff here!)